Welcome!
This site is dedicated to my books, games, and software projects.
I hope you stay and click around a bit!
---
Distraction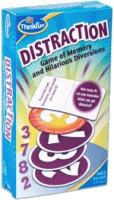 Distraction is a laugh-out-loud card game published by ThinkFun, where players take turns drawing number cards and remembering a growing sequence of digits.
This game isn't about memory, though. It's about distractions and distracting your opponents.
Dragon Run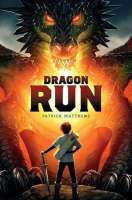 Dragon Run is a fast-paced fantasy adventure published by Scholastic in March of 2013.
It's about a boy living in a world ruled by dragons, and what he discovers about them.
At the book's web site, you can learn about Testing Day, magic, read a lost chapter or two, even find out where you would fit into the book, if you were a character!